Art Sites & Content
✧ DeviantART, Weasyl, Tumblr ✧
Nearly all completed artwork with occasional sketch/small art dumps
✧ FurAffinity ✧
Mostly anthro content, sometimes NSFW
✧ Instagram ✧
Completed artwork, occasional doodles & sketch dumps, photos of traditional artwork, photos of digital WIPs
---
❤
About Me
Zai, Alex, Rin / married ♡ + QPR / pronouns.page / sonas
Western Australia / November 14 / Personal Links & Socials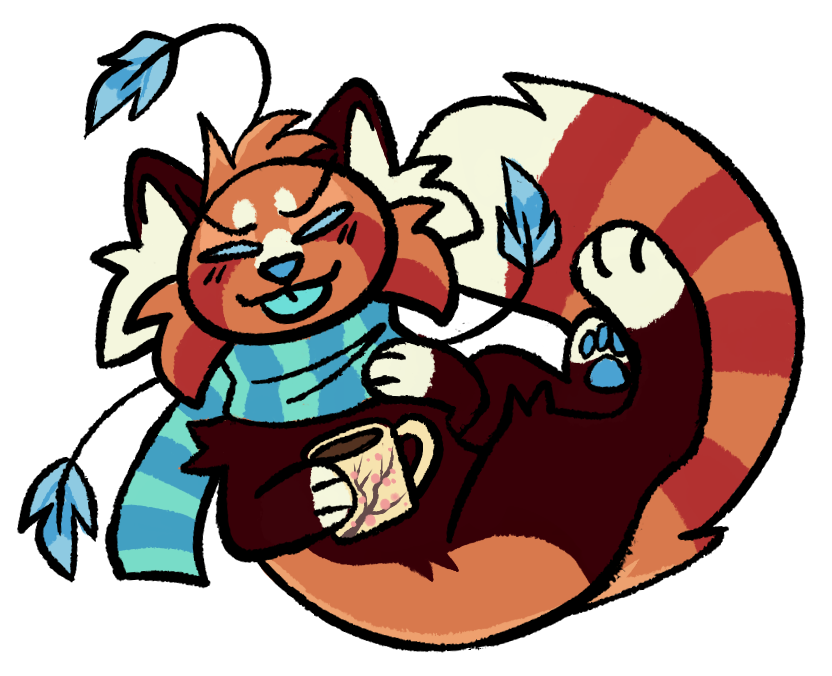 Art by my QPP, JAHSPURR!
Hiya o/ My name is Zai! Many people have asked how to pronounce my username so I'll toss the pronunciation here: "zay-veenx".
I spent most of my life in Oklahoma and Arkansas, USA. The peaceful, rural forests of Oklahoma were a place I called home until I ended up in Arkansas around the age of 14. To keep things brief: I had a good life to start, experienced several years of abuse, and that caused me develop frustratingly bad anxiety. This anxiety - along with other factors - trapped me in a small, dark, and very lonely world.
During 2015, I experienced the beginnings of a series of lifechanging events that ultimately led me to where I now reside: in Western Australia with my husband, the love of my life. Now, I am rising from the ashes of my past in an attempt to be more than I was. I am now surrounded by positive people in my life and feel that I can finally move forward.In late 2020, I was finally medically diagnosed with Social Anxiety Disorder and General Anxiety Disorder. I am now on medication, which has made life a tad bit easier!
♡ I'd like to give a shoutout to the following friends for being such a positive light in my life ♡
♡ PigeonByte(hubby!) ♡ JAHSPURR(QPP!) ♡ Horrendous(taco!) ♡
♡ STATICAN0MALY(gaydrian!) ♡ Cinna(cheegan!) ♡ Bienie(equestie!) ♡ Aaron(rp pal!) ♡
---
red pandas! deer! bats! dinosaurs (Parasaurolophus is best dino), cats, corgis, shibas

coffee! black tea! cocoa/hot chocolate, bubble tea

secluded areas / evergreen forests, mountains

rain, snow, and overcast weather

being lazy cozy (cold house, warm blankets and lots of plushies!)

gaming (PCMR! / soft spot for MMORPGs and open world/adventure but creature collectors have been growing on me lately)

anime, manga (Mushishi is a masterpiece)

fiction novels (I was a Warriors cats kid..still kinda am)
children - especially very young children or babies

callout culture

excessively noisy people and places / crowded areas

tomatoes

hot weather (especially when humid)

light themes on apps, websites, and the like

physical contact with most people / strangers in my personal bubble

lack of communication, disloyalty

needles
---
"Nobility isn't being superior to your fellow man, it's being superior to your former self."
❤