Commissions:

Closed


Art Trades: Ask
Collabs: Friends only
Requests:

No
---
Different art is posted to different places. More information ⇢
❤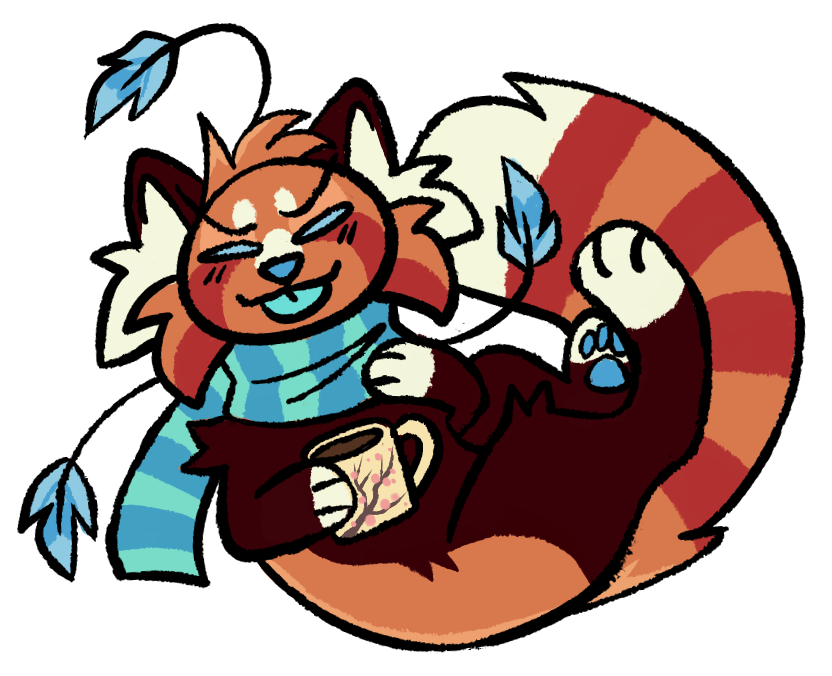 Hiya o/ My name is Zai! Many people have asked how to pronounce my username so I'll toss the pronunciation here: "zay-veenx".

It's awfully difficult to write an "about" now that I've decided to finally write one.
Let's see...
I spent most of my life in Oklahoma and Arkansas, USA. The peaceful, rural forests of Oklahoma were a place I called home until I ended up in Arkansas around the age of 14. To keep things brief: I had a good life to start, experienced several years of abuse, and then proceeded to develop frustratingly bad anxiety. This anxiety - along with other factors - trapped me in a small, dark, and very lonely world.
Around four years ago, I experienced the beginnings of a series of lifechanging events that ultimately led me to where I now reside: in Australia with my husband, the love of my life. Now, I am rising from the ashes of my past in an attempt to be more than I was. I am now surrounded by positive people in my life and feel that I can finally move forward.

My activity levels were usually quite lacking in the past, so I'm trying to fix that! My wrist isn't always happy about this increase in activity, however, so I may still have my downtimes. I feel like I have so much learning and catching up to do art-wise...but I'll catch up eventually. I've got my whole life ahead of me!
---
✓
red pandas! / dinosaurs (Parasaurolophus is best dino), cats, corgis, bats

secluded areas / evergreen forests, mountains

rain, snow, and overcast weather

being cozy (cold house, warm blankets and plushies)

black tea, cocoa/hot chocolate, Milo, bubble tea, cider

gaming (PCMR! / soft spot for MMORPGs and open world, adventure)

anime, manga (Mushishi is a masterpiece)

fiction novels (I was a Warriors cats kid..still kinda am)
✕
children - especially very young children or babies

excessively noisy people and places / crowded areas

tomatoes

hot weather (especially when humid)

light themes on apps, websites, and the like

physical contact with most people / strangers in my personal bubble

lack of communication, disloyalty

needles
---
"Nobility isn't being superior to your fellow man, it's being superior to your former self."
❤
Feel free to add me anywhere but please let me know who you are via DMs or I'll decline!
---
❤
✧ DeviantART, Weasyl ✧

Nearly all completed artwork with occasional sketch/small art dumps
✧ Twitter ✧
Nearly all completed artwork, photos of traditional artwork, digital WIPs, occasional doodles
✧ FurAffinity, FurryNetwork ✧
Mostly anthro content, sometimes nsfw
✧ Instagram ✧
Photos of traditional artwork, photos of digital WIPs, and regular photos
---
❤